About the Choir
Membership & Auditions How does one join the choir? Can anyone sit in on a rehearsal? What are auditions like?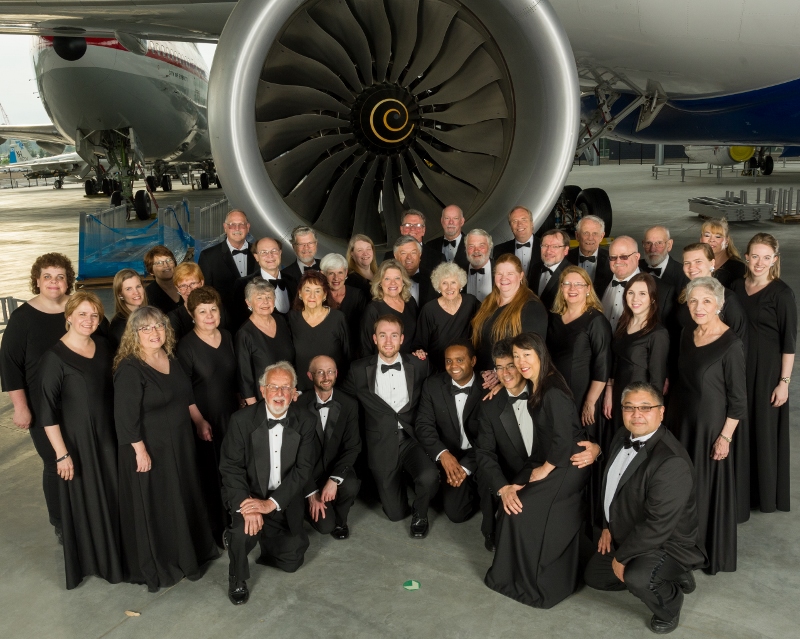 We rehearse at the American Legion Hall, Post 160, in West Seattle, just over the West Seattle Bridge. Rehearsals are 6:30-9:00 p.m., Tuesday evenings, from September through May.
We are so fortunate to have skilled, talented, and dedicated people working with the choir.
How to Invite the Choir to Sing
We always look forward to making new friends with our music. A visit by The Boeing Employees Choir is a special way to entertain guests at your banquet or convention opening.
We are a non-profit community organization and strive in a number of ways to give more than music back to our community and to the world.