Boeing Employees Choir to Benefit Highline Music Program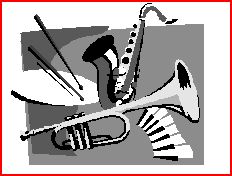 The Boeing Employees Choir will be featured at a free holiday concert at 7:30 p.m. December 6 at Lake Burien Presbyterian Church, 150031 14th Ave. S.W.  Donations will benefit the Highline Music4Life™ program and is sponsored in-part by 4Culture.
Highline Music4Life is the local organization that acquires "lovingly used" musical instruments, gets them repaired if needed, and provides them free of charge to Highline Public Schools for use by students of low income families.  The program was created two years ago by the school board and is also sponsored by the Rotary clubs of Des Moines, Burien-White Center and SeaTac.  So far, more than 250 musical instruments have been acquired for Highline Schools' kids.
"You don't have to be a Rotarian to support Music4Life," says David Endicott, the organization's President / CEO.  "All that is necessary is to understand the unique value that instrumental music plays in the life and education of a child."
Research now shows that young people who participate in instrumental music programs tend to do better in math, science, history, literature, languages (both English and foreign), even in computer science and other desirable academic disciplines, Endicott says.  "And that's in addition to what it teaches them in discipline and teamwork."
Highline Music4Life is supported in-part by grants from 4Culture, First Choice Health, Garvey Schubert Barer, the Highline Schools Foundation for Excellence, local Rotary clubs and other local community leaders.
For more information or to donate an instrument to Highline Music4Life, contact David@DavidEndicott.us or call (206) 409-3275 or go to their website at www.HighlineMusic4Life.org. Instrument donation forms are available online, as well as at other designated instrument drop-off sites in South King County.